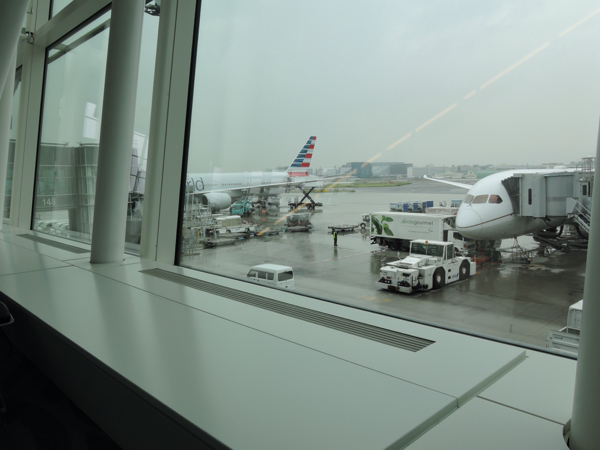 Just a few minor troubles on the way to Las Vegas. Nothing major. Like the direct line to the airport became two trains due to some accident. Missed my breakfast and lunch (managed to eat and drink zunda soy bean shake and cakes). Now I found that I forgot to bring a cable for my headset. Too bad I cannot enjoy movies with a decent sound. Oh well. It happens. I still get to listen to the music I like at least.
Waiting for my flight in Haneda, charging my phones. Looking at the rain from the window falling on those airplanes.
I'm getting ready for my trip.